Our Volunteers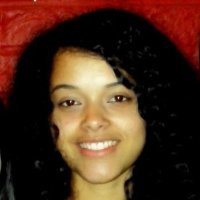 Nelyo Tatala
Nelyo Tatala graduated from the Science and Technology University in Lille (France) in Industrial and Innovation Marketing. Nelyo was a part of a consultancy firm in Paris as a Junior Analyst for a year and then spent two years as a Junior Sales and Marketing in an energy company in Germany. Her willingness to help people drove her back to her motherland, France and currently she volunteers for many good causes. She decided to join SCI Video Blog because she thinks this is a wonderful way to enable some people that might feel overwhelmed by what they are living, to connect and help each other by sharing their personal and true experience.
She believes that: "Reach for the moon. Even if you miss, you'll land among the stars".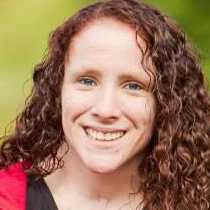 Melissa Nunn
Melissa Nunn was injured when she was 16 years old and it has changed her life. She is currently in college perusing a degree in criminal justice. With this video blog she hopes to be helpful to people by sharing her experiences. Melissa has gained much knowledge in regards to spinal cord injuries as well as a lot about herself as a person. She chose to be a part of the SCI Video Blog because she believes that talking to other people in the same situation can have a positive, enlightening effect. Melissa understands it's nice to be able to talk to people who understand what you're going through.
A quote she lives her life by is: "When something bad happens to you, you have three choices. You can either let it define you, let it destroy you, or let it strengthen you."

Mike Nacci
Mike Nacci was injured in a motorcycle accident when he was 25. He lived on his own since day 1 and worked very hard to become completely independent in every aspect of his life. Shortly after he became an employee as a peer mentor at Magee where he helped countless number of patients. He still continues to be a mentor periodically. Mike has been active member of the Magee wheelchair rugby for over 12 years. He believes that sharing his journey towards complete independence can help countless others like him and this is why he's an integral part of the SCI Video Blog.
Mike thinks that: "Miracles only happen when you believe in them."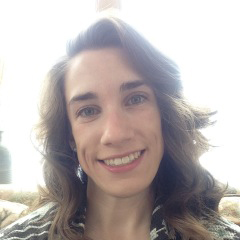 Siri Urquhart
Siri graduated from the University of North Dakota (UND) with a degree in biology and will soon be attending medical school, also at UND, to pursue her goal of becoming a physician. She originally came to know Ather through a volunteer experience at UND, and has since had the privilege to visit him in Philadelphia to observe his progress following his spinal cord injury. Not only has she witnessed this firsthand, but she has also been able to recognize how SCI patient care is managed in a clinical setting, particularly by physical medicine and rehabilitation specialists. She believes the SCI Video Blog is an innovative tool not only for SCI patients, but for their caregivers, loved ones, and medical providers. She hopes to use this experience to learn from others, and bring this knowledge to her future medical practice.
One of her favorite quotes is: "Life is too deep for words, so don't try to describe it, just live it."